TRAIL study
This study is being conducted to explore the impact of running on knee joint health in people with and without a history of knee surgery.
Specifically, the study will establish the relationship between running biomechanics, running loads (e.g. frequency, duration, speed) and muscle strength, and changes in knee joint health on magnetic resonance imaging (MRI) and knee symptoms over a two-year period.
Hit the ground running
This study will explore the impact of running on knee joint health in runners with and without a history of knee surgery. To participate you must;
Run on average more than 10 kilometres per week in the last 6 months
Run at least 3 times per week in the last 6 months
Are between 18-50 years of age
TRAIL Research Team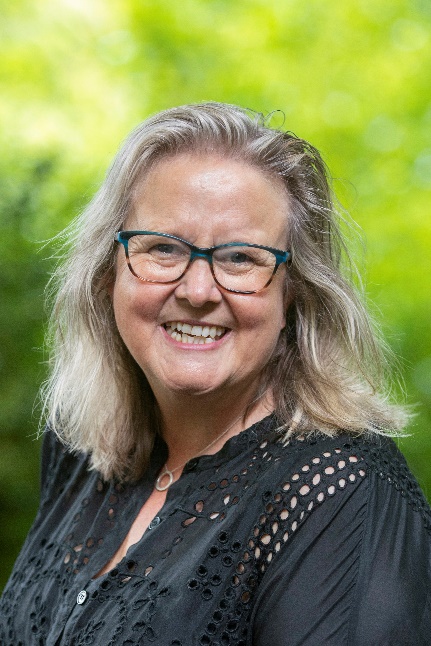 Director
Professor Kay Crossley is the Director of the La Trobe Sport and Exercise Medicine Research Centre. Her main research focus is on the prevention and management of patellofemoral pain and early-onset osteoarthritis after sports-related injuries.

Kay is a physiotherapist with many years of experience in clinical sports physiotherapy. Kay's research focuses on the development and prevention of osteoarthritis following sports related injuries, with fields in patellofemoral osteoarthritis following patellofemoral pain, knee osteoarthritis following ACL reconstruction.
FUN RUN FACT: Kay was the team physiotherapist for Athletics Australia at the 2000 Sydney Olympics and was personal physio to Cathy Freeman, helping her to achieve a Gold medal in the 400m.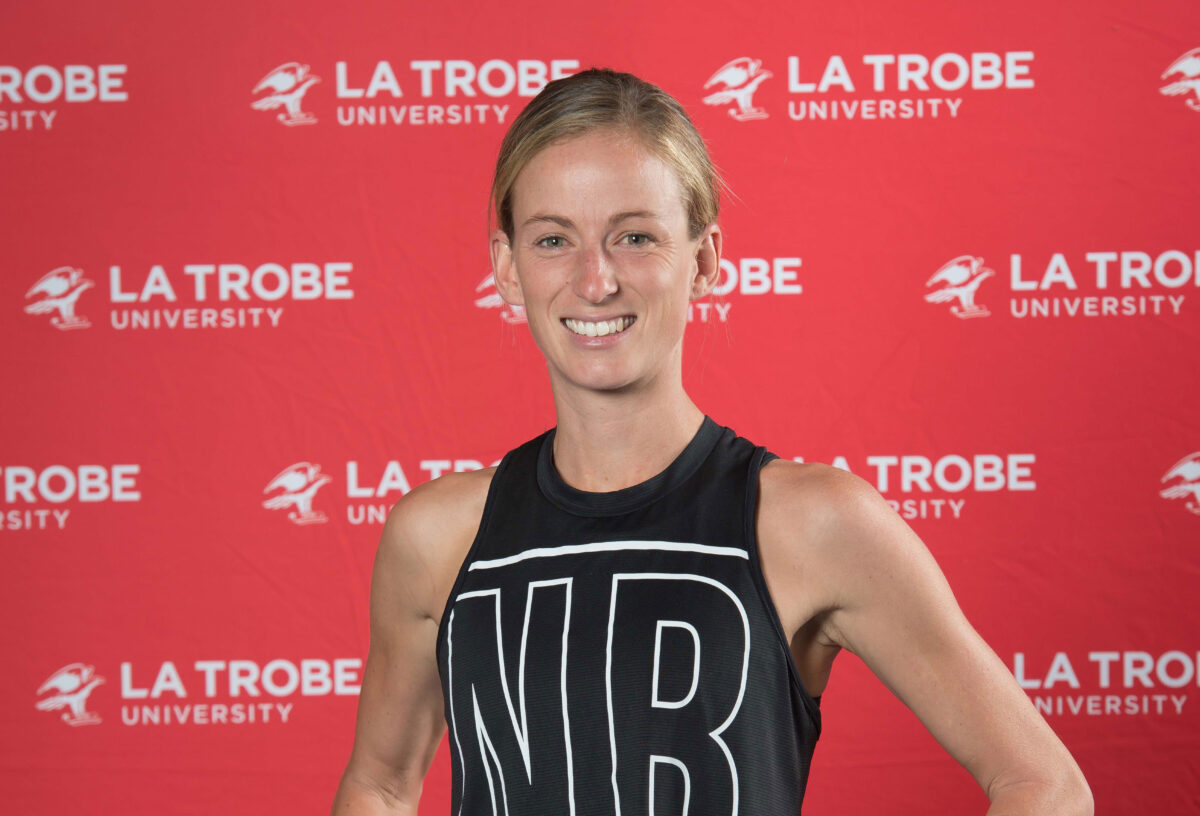 TRAIL Ambassador
Ellie (TRAIL ambassador) is a clinical physiotherapist based at Offshore Physiotherapy Torquay. Being a long-distance runner herself she has a particular interest in running related injuries. Ellie started running marathons in 2016, and most recently ran the New York Marathon and finished 8th female in a time of 2:27. She represented Australia at the World Championships in Doha 2019, competing in the 10,000m and ran a PB of 31:18.
FUN RUN FACT: Apart from qualifying for 2 Olympic running events Tokyo 2020, Ellie loves running the trials along the Great Ocean Road which she calls home. Her favourite running partner is her dog, Luna.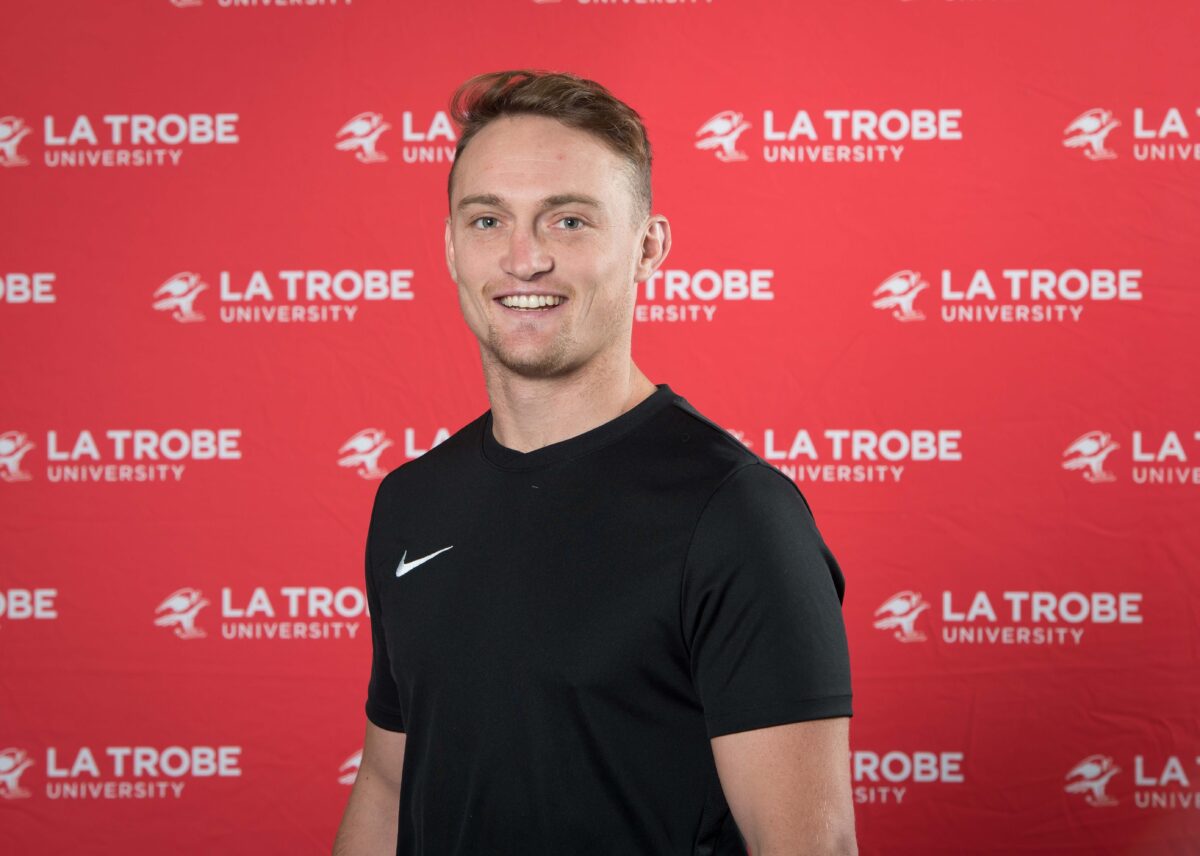 TRAIL Ambassador
A competitive distance runner who represents Hunter Athletics and Recreation, Melbourne. Tyler has completed a total of 11 marathons!!, with his first marathon in 2013 and his most recent marathon was Berlin 2019 where he achieved a massive PB of 2.44. Tyler has had his fair share of knee injuries and has undergone knee surgery in the past. He thoroughly enjoys running in a pack and representing the TRAIL study as an ambassador.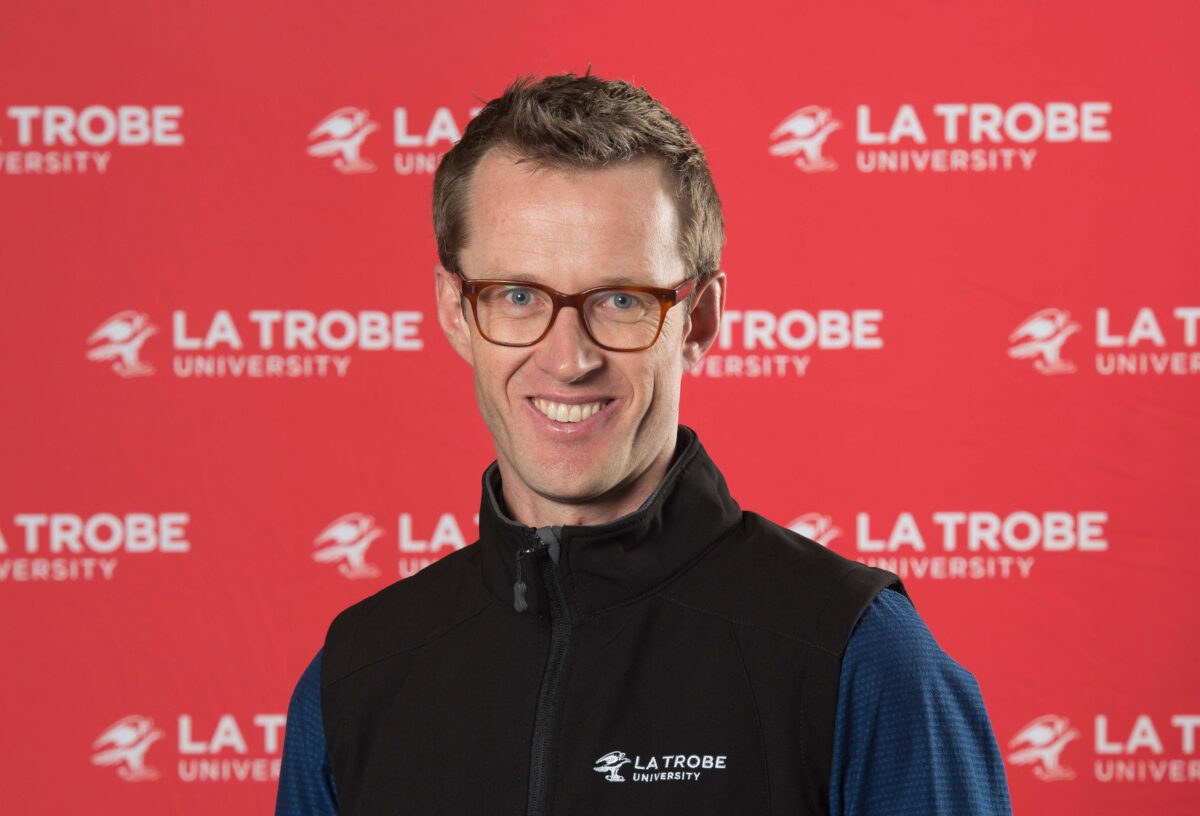 Principal Investigator
Richie is a Post-Doctoral Researcher and the lead investigator of TRAIL. He completed his PhD in training load and injury associations within Endurance sport through the University of Limerick, Ireland (2018). He obtained a Master of clinical musculoskeletal physiotherapy through Curtin University, Perth (2010). He has broad interest across all Sports medicine research and has worked within in various sporting codes.
Fun Fact: An avid distance runner, who competes regularly across multiple distances and is a member of Hunter Athletics & Recreation and RunStrong, Melbourne. He completed his first marathon in Paris 2017 and most recently Melbourne marathon 2019 in a time of 2:40.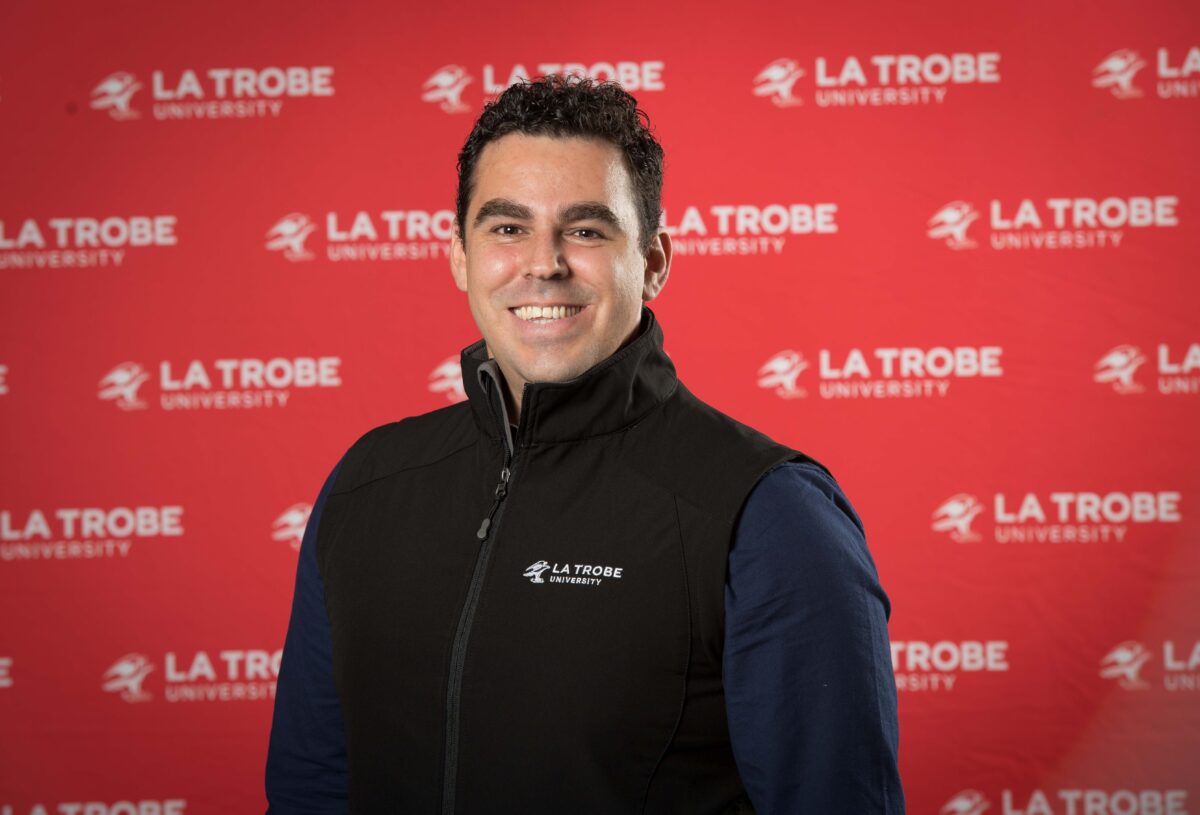 Research Fellow
Danilo is a Post-doctoral Research Fellow at the La Trobe Sport and Exercise Medicine Research Centre (LASEM). His research focuses on biomechanics, psychological and pain characteristics of people with knee disorders. Danilo is a physiotherapist and has worked in teaching and research at universities in Brazil and Australia. He has more than 50 peer-reviewed publications and is Associate Editor of the journal BMC – Sport, Science & Rehabilitation. Danilo is also passionate about translating research evidence into practice and sharing research findings with the general community. Currently, he is the Development Director of TREK Education group.
FUN RUN FACT: Danilo is planning to run his first half-marathon in 2020. It is quite a challenge considering his longest running race ever was 5km.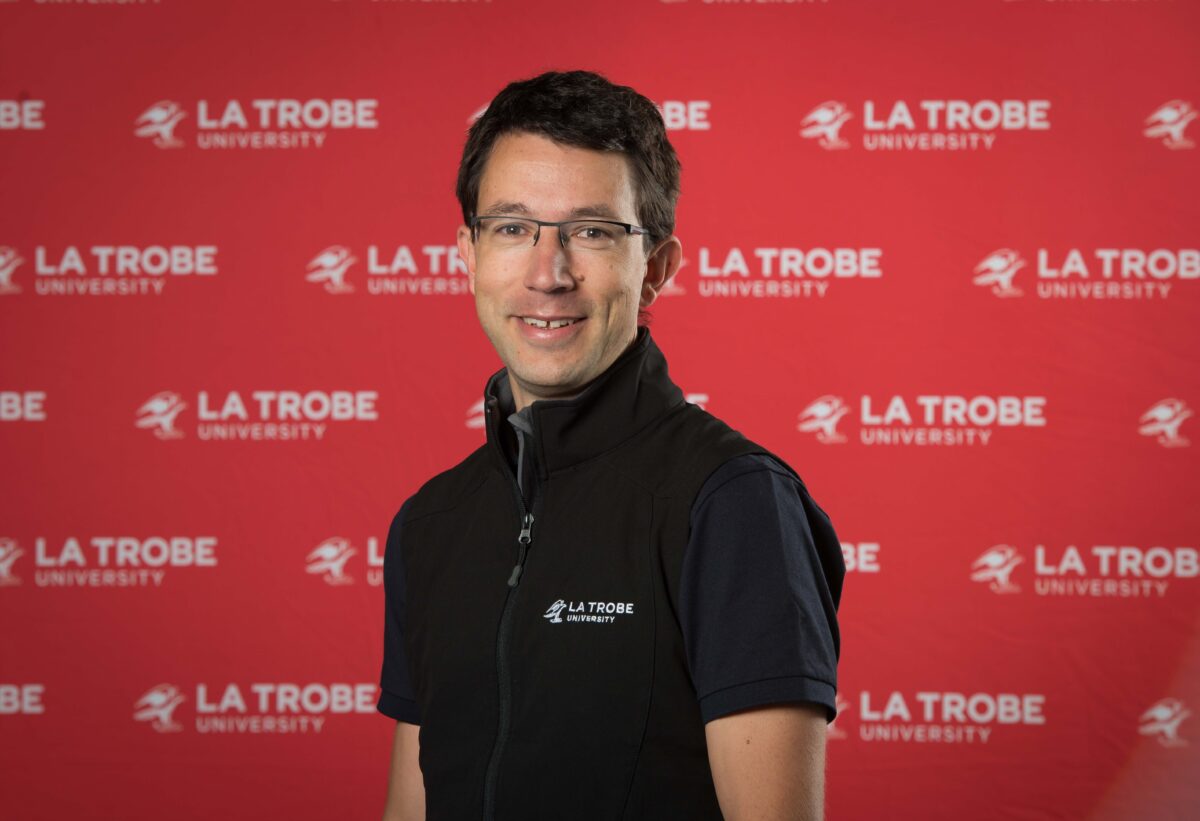 Research Fellow
Adam is a National Health and Medical Research Council (NHMRC) Early Career Research Fellow, Head of the Anterior Cruciate Ligament (ACL) Knee Injury Group and Senior Research Fellow within the La Trobe Sport and Exercise Medicine Research Centre. His research focuses on the outcomes of ACL injuries, in particular the prevention and management of early knee osteoarthritis in young adults.
Adam has achieved research awards within the American Journal of Sports Medicine most outstanding paper 2016, Australian Physiotherapy Association Best New Investigator 2013 & 2017 in musculoskeletal and sports research, Sports Medicine Australia best Clinical Sports Medicine paper 2019, and British Journal of Sports Medicine best systematic review 2015.
FUN RUN FACT: Adam is a recreational long-distance runner and has competed in half and full marathons.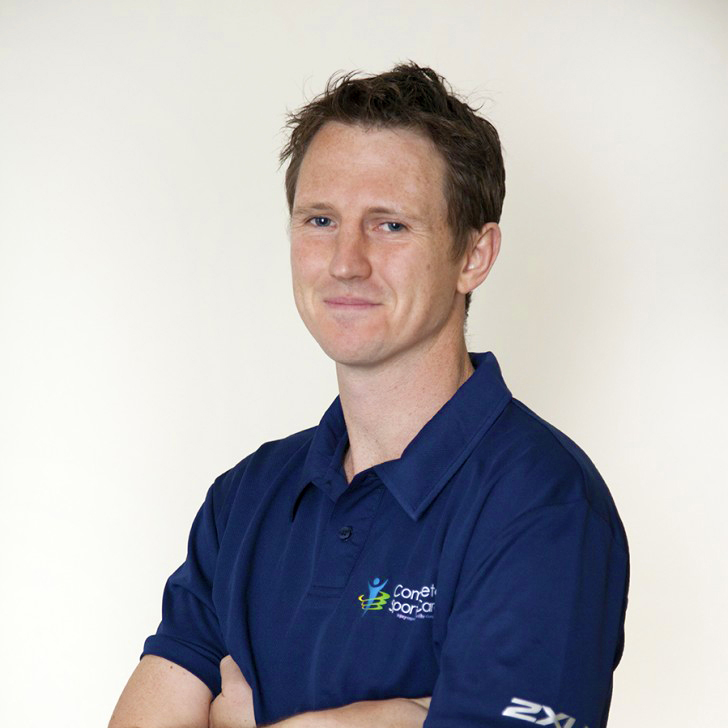 Dr Barton works in both research and private practice treating sports and musculoskeletal patients in Melbourne. He currently holds a Post-Doctoral Research Fellow and is the Communications Manager at La Trobe's Sport and Exercise Medicine Research Centre. He is currently studying a Communications Masters focussed on Journalism Innovation. Dr Barton is an Associate Editor and Deputy Social Media Editor at the British Journal of Sports Medicine.
Dr Barton's research interests focus on knee, running injuries and knowledge translation including the use of innovative digital technologies. He is regularly an invited speaker both nationally and internationally, presenting on these topics.
FUN RUN FACT: Christian loves running, but by himself to clear his mind and ensure his lack of pace is not exposed! Social isolation is treating him just fine!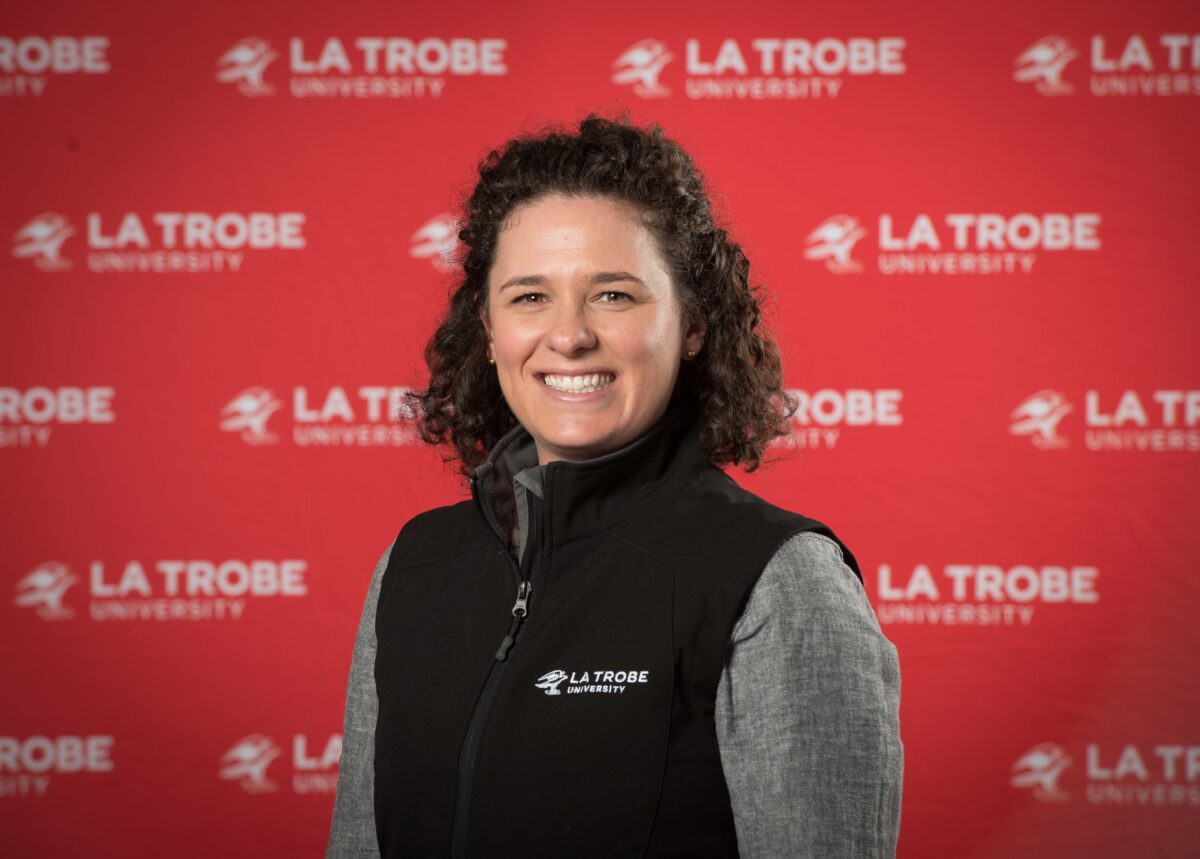 Research Assistant
Melissa is a clinical physiotherapist whom has worked across all facets of profession, most notably in the elite female sporting space. She has been team physio at a National and state level in Basketball and gymnastics, as well as an AFLW physiotherapist for North Melbourne Football Club.
Melissa also works as part of the LASEM research team at La Trobe University as a research assistant. Her particular interests are knee injury in sport and women's health in sport.
FUN RUN FACT: Despite only previously running the maximum distance of 12km, Mel ran the 41 km "Three Capes Trail" in a single day. Ellie tricked her into thinking it was only 30km…These days Mel support her partner's marathon running training by being the "gel and water girl" on the bike!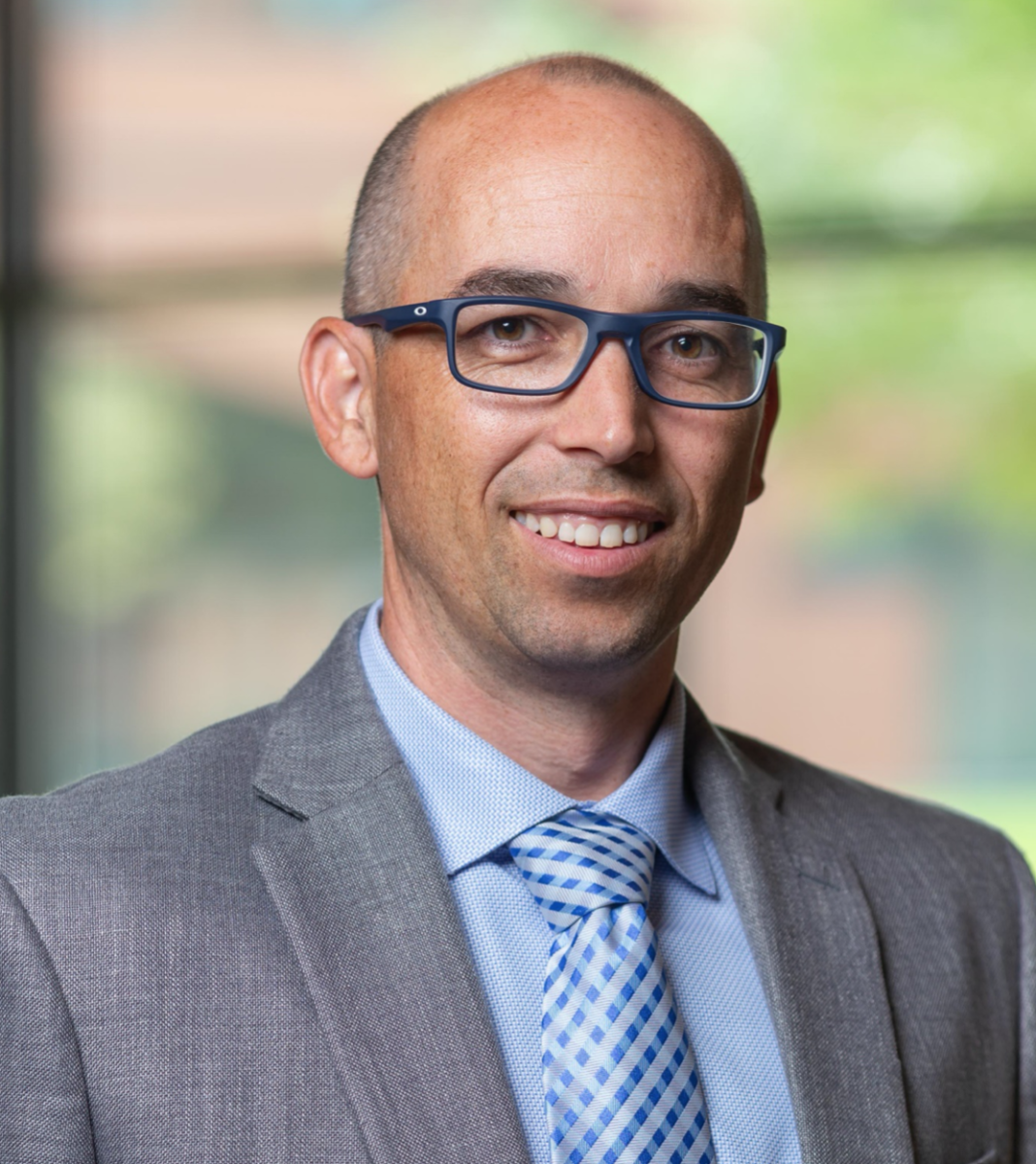 Associate Dean
Stu is an Associate Dean for Research and Professor of Physical Therapy at Indiana University (USA). Stuart completed his physiotherapy and PhD degrees at the University of Melbourne before undertaking further training at the Australian Institute of Sport and Indiana University. His research focuses on the form and function of the musculoskeletal system and, in particular, stress fractures and the lifelong benefit of exercise on bone and cartilage health.
FUN RUN FACT: Stuart has run half-marathons at the Grand Canyon, Yellowstone National Park, and the Smokey Mountains, and has the goal of completing the world's six major marathons.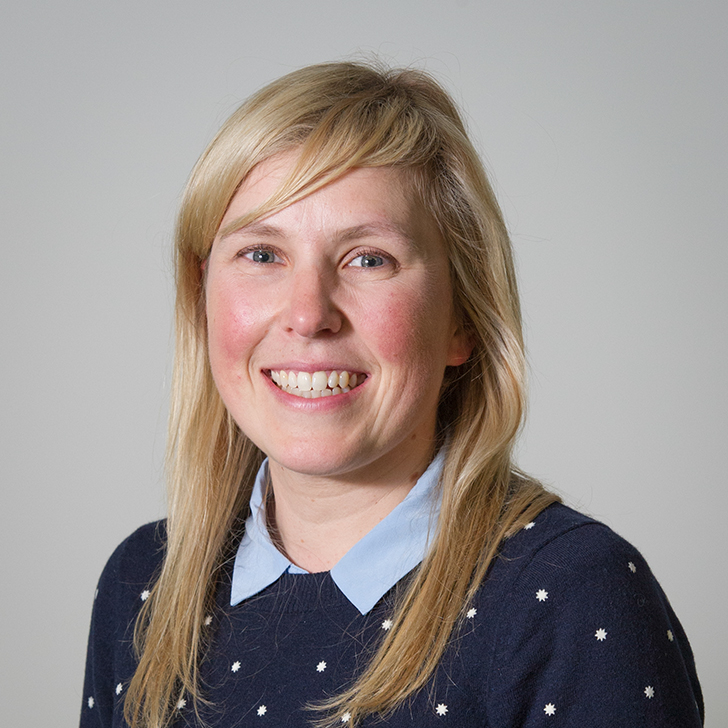 Postdoctoral Researcher
Andrea is a Post-Doctoral Researcher and Lecturer in Physiotherapy at La Trobe University. Her main research focus includes the prevention and rehabilitation of musculoskeletal injuries, with a special interest in ACL injuries. Andrea is passionate about improving our knowledge and understanding of the female athlete, and how we can optimise performance and rehabilitation among this group. Most recently, she led the roll out and process evaluation of Prep to Play PRO: a knee injury prevention program for women playing elite Australian Football.
FUN RUN FACT: Andrea is an amateur runner and completed her first marathon at the Melbourne Marathon in 2019. She loves the flexibility the sport provides – either to run on your own and be free, or to socialise with friends. There has definitely been an increase in here weekly mileage since having two young kids.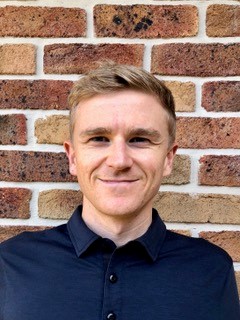 James Alexander is an APA Sports and Exercise Physiotherapist based in Port Stephens, NSW. As an avid distance runner, James has a clinical interest in the diagnosis, rehabilitation and prevention of running related injuries. In pursuit of this interest he is currently undertaking a Master of Applied Science by Research through La Trobe University guided by experienced supervisor's Dr Christian Barton and Dr Adam Culvenor. His research will investigate the prevention and management of knee pain in distance runners, with a specific focus on runners at risk of or with existing knee osteoarthritis.
FUN RUN FACT: James was a past national level 800m runner but has now switched the track for the trails and is currently training for his first trail ultra-marathon, the 50km at UTA to be run in the Blue Mountains later in the year.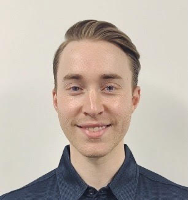 Clinical Physiotherapist
Matt is a clinical physiotherapist and the social media editor at the La Trobe University Sport and Exercise Medicine Research Centre. Matt recently returned from the United States where he interned at Stanford University. While at Stanford, Matt worked closely with the Men's and Women's Track & Field team, as well as with the Women's Soccer Team (2019 NCAA Division 1 Champions). Matt also works with Dr. Sean Docking and is one-third of the team, that delivers the LASEM Happy Hour (Live Q&A with researchers at the centre).
FUN RUN FACT: In a previous life, Matt was a competitive sprinter, competing in the 100 and 200m. Matt recalls frequently verbalizing that the 200m is simply "too far to sprint". Nowadays you're more likely to find Matt in the rock-climbing gym or on his bike.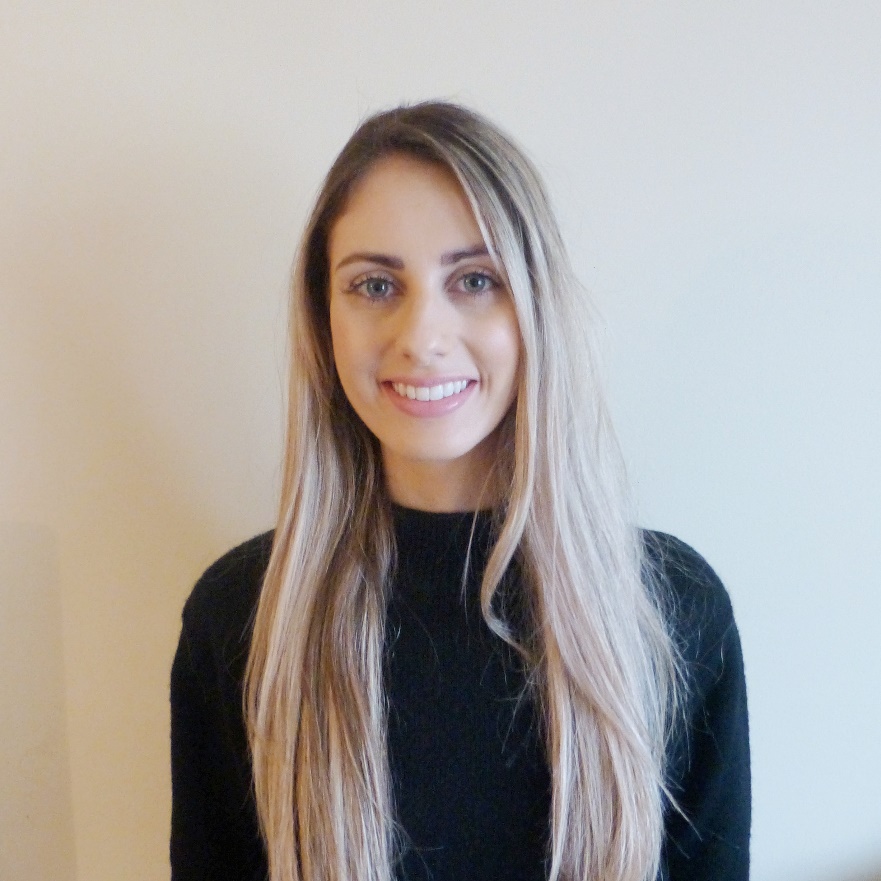 TRAIL Masters student
Paula is a Physiotherapist in Melbourne that specialises in the treatment of musculoskeletal injuries in both athletes and the general population. Paula is a passionate athlete, whose love for running led her to undertake further studies in running biomechanics. She is currently completing a Masters of Applied Science by Research at La Trobe University. Her research will investigate the correlation between clinical tests, psychological variables, and running biomechanics in runners with an increased likelihood of knee osteoarthritis.

FUN RUN FACT: As an amateur runner, Paula has been competing in fun runs since she was 15. Her passion for running was what led her to Physiotherapy. Now, the skills she has gained help to keep her on the track.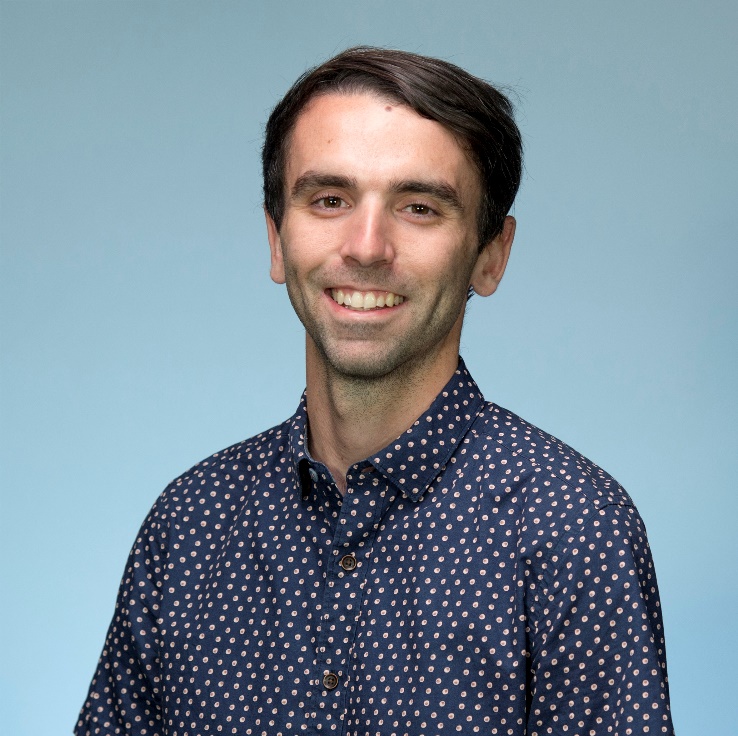 Ben is a Senior Lecturer in Sport and Exercise Science at La Trobe University and a Research Fellow within the La Trobe Sport and Exercise Medicine Research Centre. Ben has a background in Sport and Exercise Science and completed his PhD in 2017 at the Australian Catholic University. He has a strong interest in clinical biomechanics and applies his knowledge in various areas including in musculoskeletal, neurological, paediatric, and sports related research. Much of Dr Mentiplay's research career to date has been in examining low-cost and portable technology for the assessment of biomechanics outside the laboratory.

Fun fact: The COVID-19 pandemic has lead Ben to take up running more seriously – including even buying a pair of decent running shoes!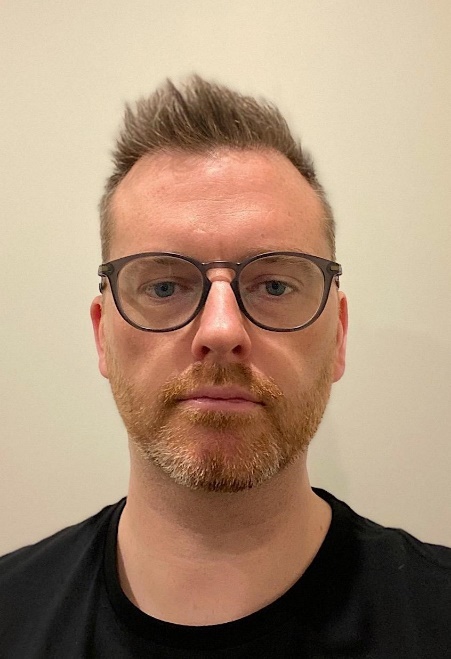 TRAIL PhD student
Michael is a doctoral research student at the La Trobe Sports and Exercise Research Centre.
He obtained his Masters in Sports and Exercise Physiotherapy from La Trobe University and a Masters in Strength and Conditioning from Edith Cowan University. He has had varied experience working in roles in the public and private sectors, with professional and amateur sporting teams, and with the Australian Defence Forces. It was during his time working with the ADF that he developed his passion for working with running and endurance sport related injuries.

FUN RUN FACT: After a number of years away from running Michael is planning to complete a half marathon in 2021.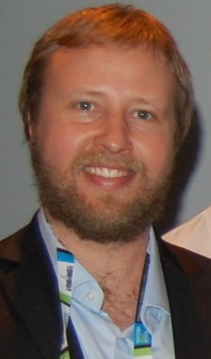 Adam is a physiotherapist and Associate Professor of Allied Health (physiotherapy). He currently holds a 5-year industry-funded conjoint research position to conduct consumer informed, clinically translatable research at a health service (Northern Health, Victoria, Australia). Adam's major research interests are muscle function in hip-related pain, to inform clinical trials for non-surgical management of hip pain. Adam is ranked number two in the world and first in Australia for research on hip muscle function ('buttocks'); and number four in Australia for research on 'hip joint'.